Fact Sheets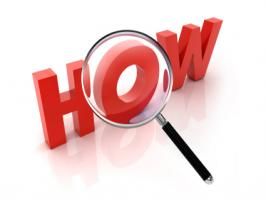 The Arc of New Jersey Family Institute provides information about the best way to navigate the service delivery system and its changes. We do this through seminars, workshops, webinars, podcasts, how-to-guides and fact sheets. 
---
State Services
Early Intervention (3 years old and under)
---
The Department of Children and Families (Under 21)
See the companion fact sheet "NJ Children's System of Care Key Partners and Developmental Disability Services."

PerformCare's introductory video is available in Spanish-language open captions. When viewing the video, the text of the caption will always be visible in Spanish.
---
The Division of Developmental Disabilities (21 years old and older)
---
Division of Vocational Rehabilitation Services (DVRS) and Other Employment Resources
---
Federal & State Programs
---
Health
---
Mental Health
---
Education
This is a companion Checklist to "Transition Services Within an Individualized Education Plan: Helping Students Move From School to Adult Life" fact sheet.

This is a companion checklist to "College Programs and Support Services for Students with Intellectual and Developmental Disabilities" fact sheet.
---
Family Support
New Jersey Family Leave Insurance (FLI) is paid family leave is available to employees in New Jersey when they need to take leave from work to bond with a new child (birth, foster or adopted), or care for a seriously ill family member. New Jersey Temporary Disability Insurance (TDI) is paid leave for one's own non-work-related injury, illness, or other disability, including pregnancy.
---
Recreation
---
Future Planning
---
The Americans with Disabilities Act
---
Public Policy Advocacy
---
Miscellaneous