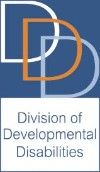 Are you a caregiver, individual or professional who needs help navigating the DDD (Division of Developmental Disabilities) Application? The Arc of New Jersey Family Institute can assist you with questions or concerns. Please include as much information as you can when filling out the form. After you submit the information, a member of The Arc of New Jersey Family Institute staff will contact you. We'll get back to you as soon as we can.
REMINDER:
To be determined eligible for DDD services, an individual must:
Be a New Jersey resident
Be Medicaid eligible
Meet the functional criteria of having a developmental disability, and must document that s/he has a chronic physical and/or intellectual impairment that

Manifested in the developmental years, before age 22;  
Is lifelong; and
Substantially limits the individual in at least three of the following life activities: self-care; learning; mobility; communication; self-direction; economic self-sufficiency; and the ability to live independently. 
To receive DDD services, an individual must:
Apply and become eligible for *Medicaid, and MUST maintain eligibility
Submit the DDD intake package
Establish that New Jersey is his or her primary residence at the time of application
Remember: An individual can apply for DDD services at 18 years of age and older, but can't utilize the service until the age of 21. If an individual is found eligible but under 21 they can receive services through the NJ Department of Children and Families (DCF).
Check out our DDD Go Bag here