Extended Family as Caregivers

Grandparents and extended family caring for a loved one with intellectual and developmental (I/DD) represents a growing trend. Many of the resources on our website apply to both parent and non-parent caregivers. However, grandparents and extended family may require additional resources to support their role as the primary caregiver.
County Boards of Social Services: Apply for government financial assistance and referrals to other community services. Ask about TANF: Temporary Assistance for Needing Families, Food Stamps, Daycare, Subsidized Guardianship, Kinship Foster Care, and Rent Assistance.
Place of Worship: Local places of worship may provide assistance for individuals and children whether or not they are members of their congregation. Even when they do not, they often will know of other churches or agencies that can be helpful.
Support Groups: Support groups are helpful to talk about stress you may be under, and can provide a great opportunity to network with others and exchange information.
Food Banks: Many communities have a local and county funded food banks that provides nonperishable food items to needy families.
Public Schools: Schools can provide special educational and nutritional services to children. Also the school counselor or social worker may be able to refer you to community agencies that may provide other needed services.
---
Kinship Navigator Program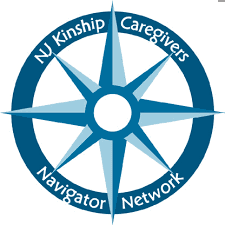 The Kinship Navigator Program brochure in English or Spanish.
Kinship caregivers are special people who have taken on the responsibility of caring for their relatives' children. These children might be the caregiver's siblings, nieces, nephews, or, most often, grandchildren. If the child you care for is under the age of 21 call 211 to find out more about the Kinship Navigator Program.
Services may include:
Support services, available through numerous government and private agencies, include:
referrals to grandparenting and family support groups
help with getting medical coverage and services
assistance with child support collection
housing assistance
help with paying for legal services/fees
help to pay for furniture (for example, a bed, a computer, computer supplies for the child)
tutoring services for the children in your care
help with paying for summer camp for the child
financial services
---
New Jersey Foster Adoptive & Kinship Support & Advocacy

New Jersey Foster Adoptive & Kinship Support & Advocacy (FAFS) support staff are experienced in dealing with DCP&P (formerly DYFS) policies and procedures; they all understand the myriad of issues foster, adoptive and kinship parents face and can help you navigate the DCP&P system.
800.222.0047 | Contact by email
---
The Grandfamilies State Law and Policy Resource Center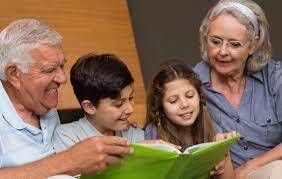 The Grandfamilies State Law and Policy Resource Center serves as a national legal resource in support of grandfamilies within and outside the child welfare system. 

It provides:
A searchable database of laws and legislation affecting grandfamilies both inside and outside the foster care system for all 50 states and the District of Columbia
Summaries and comparisons of laws and legislation for legal topic areas, including practical implementation and advocacy ideas
Personal stories
Relevant resources and publications
Technical assistance and training to state policymakers, advocates or other interested parties
---