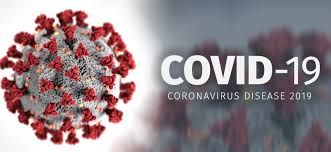 Important Update - Please make sure to check out The Arc of NJ's COVID-19 Updates & Information page for news and resources impacting people with I/DD during this time. This is a challenging period, but our organization is here to support you as best we can in the days and weeks ahead.
---
The Arc of New Jersey Family Institute is dedicated to providing the resources and referrals necessary to navigate through the system of care. We provide timely information and work to bridge the gap between service changes and families.
---
Visit our partner programs and organizations by clicking on the icons below:
---
Hear What Our Families Have to Say

---
New Jersey Resources 2020-2021 Guide
The 2020-2021 New Jersey Resources Directory is a comprehensive resource guide identifying the various programs and services the Department of Human Services offers to New Jersey residents, caregivers and advocates. In this guide, a family can find out more information on how to apply for food, income and employment assistance, as well as health care and much more. A caregiver can get information on support programs and services to assist them in caring for their loved ones. And individuals with disabilities and their families can get information on various services that include in-home supports, vocational rehabilitation, and education.
If you have any questions or need further assistance, you can reach our certified Information and Referral specialists through the Division of Disability Services toll-free at 1-888-285-3036.
---
Email Updates
Missed an email? Catch up by clicking the picture below.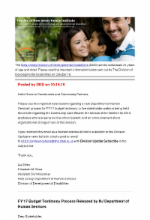 ---
New Podcast Now Available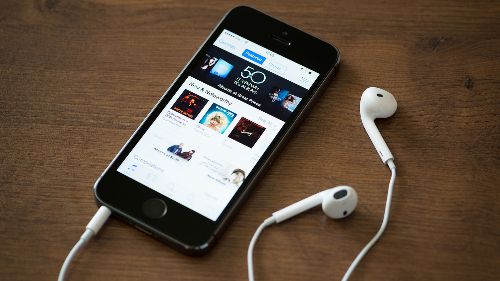 Get to Know a Support Coordination Agency: Added This Month
Counties Served: Atlantic, Burlington, Camden, Salem

Counties Served: Atlantic, Burlington, Cape May, Camden, Cumberland, Gloucester, Mercer, Monmouth, Ocean, Salem
---
Trouble Accessing Services? Let us help you find your way! Click the picture below for more information.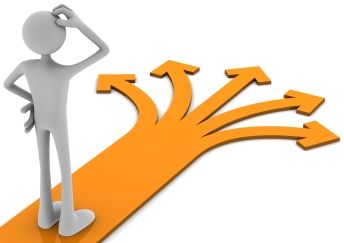 ---
DD Training Resources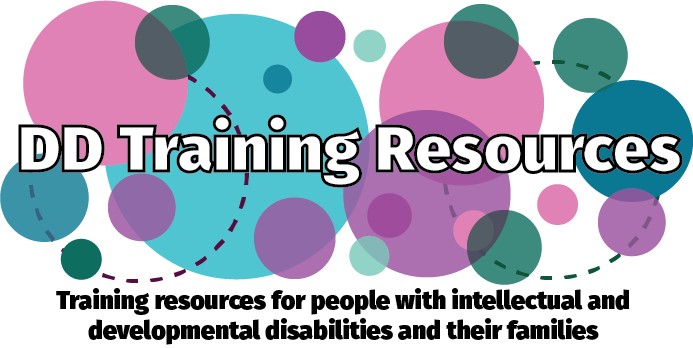 Please take a moment to visit the DD Training Resources Website and share your feedback with us today!
---
Get Connected To The Arc of New Jersey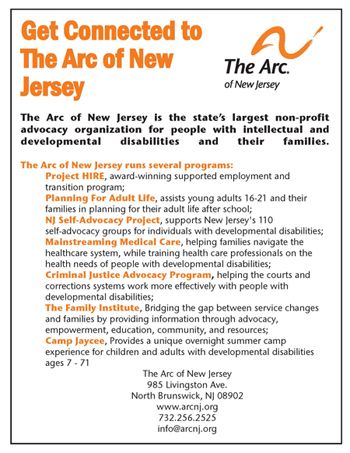 ---
Thursday's Tip To A Better IEP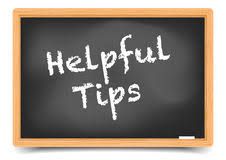 ---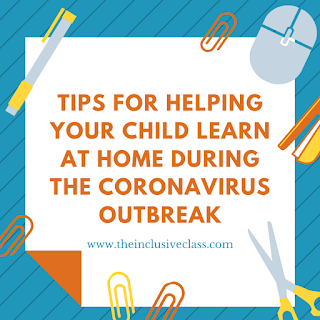 Learning Space
Create or find a place in the home that will be free of distractions. Remove the television, limit noise, and take down photos or pictures on the walls that can draw attention.
Consider blocking outside distractions that can be seen through a window.
Ensure appropriate lighting.
Create ways to keep paperwork organized such as using binders, file folders, file trays, and bins. 
If a room is not available, think about making an age- appropriate study carrel from a table and cardboard box (I love this example for younger students). Learn how to make a study carrel here.

Learning Supplies

1. Gather supplies such as:
pencils
markers
scissors
highlighters
calculator
sticky notes
notebooks
binders
2.  Keep supplies accessible and organized such as putting them in jars, pencil boxes, and ziploc bags.
For more information visit: http://www.theinclusiveclass.com/2020/03/tips-for-helping-your-child-learn-at.html#more
Announcements
---

Join the Coalition for a Direct Support Professional Living Wage Today!
Direst Support Professionals (DSPs) make it possible for many individuals with intellectual and developmental disabilities to lead lives in their communities. They provide personal care, social support, and physical assistance individuals in a wide range of activities when needed. They work in a variety of settings including individual and family homes, group homes, supported apartments, schools, workplaces, recreational and fitness settings, etc. Currently, the need for DSPs exceeds the number of such professionals working in the field, and this workforce shortage is only expected to increase. New Jersey must address the workforce issues to ensure services will continue for people with intellectual and developmental disabilities who depend on it.

---
Show Your Support For The Arc of New Jersey Family Institute
Your support for The Arc of New Jersey Family Institute will ensure that this vital program will continue to help the thousands of New Jersey families struggling to care for their loved one with intellectual and developmental disabilities.
Gifts of any amount are urgently needed.... because every gift is a statement - a statement of your commitment to supporting families in need now and for the future.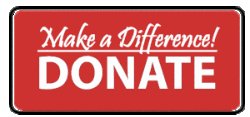 ---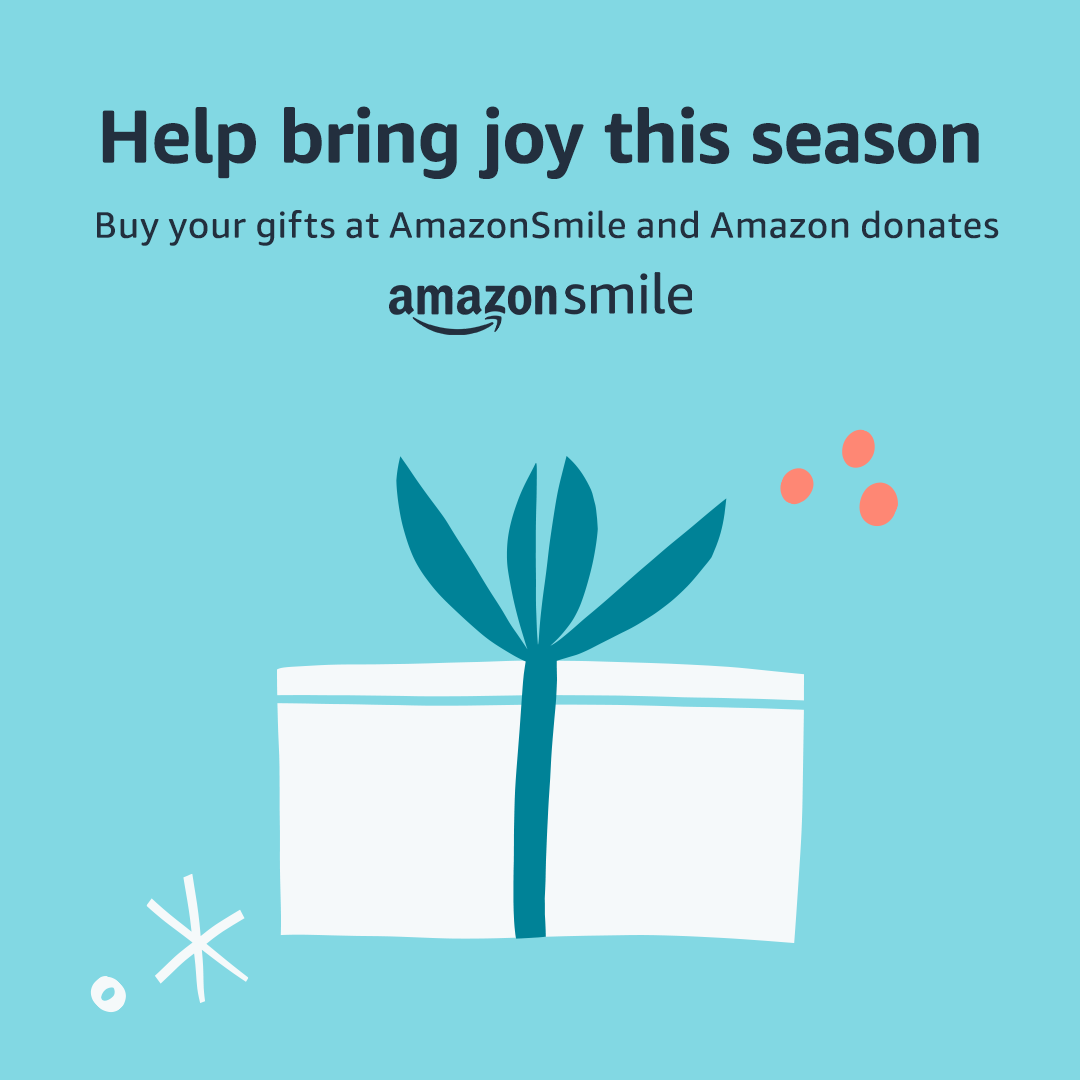 Make a difference this holiday. Shop for gifts at smile.amazon.com/ch/22-1665355 to generate donations for The Arc of New Jersey, Inc. at no extra cost to you.
---
Putting a Spotlight On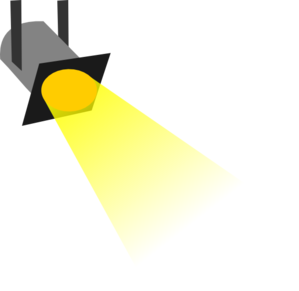 Each month The Arc of New Jersey Family Institute spotlights a different developmental disability to help build awareness and educate others about the disability. Click below to learn more about this month's spotlight and resources that are available to help.
---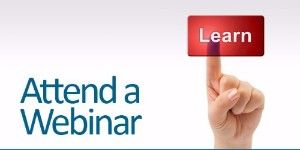 Register for This Month's Free Webinar. . .
---
Quick Notes
Download Your Quick Notes and Get Organized Today!
---
Thumbs Up For The Month of October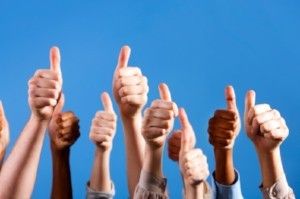 ---