Putting a Spotlight On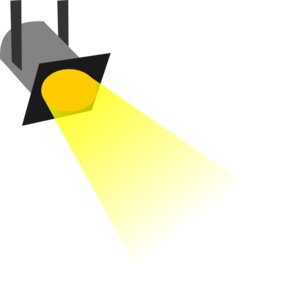 Each month The Arc of New Jersey Family Institute spotlights a different developmental disability to help build awareness and educate others about the disorder. Learn more below.
---
Disruptive Mood Dysregulation Disorder

What is Disruptive Mood Dysregulation Disorder (DMDD)?
Disruptive mood dysregulation disorder (DMDD) is a condition in which a child is chronically irritable and experiences frequent, severe temper outbursts that seem out of proportion to the situation at hand. Children diagnosed with DMDD struggle to regulate their emotions in an age-appropriate way. In between outbursts they are irritable most of the time.
What are some symptoms of DMDD?
The symptoms of DMDD include:
Severe temper outbursts at least three times a week
Sad, irritable or angry mood almost every day
Reaction is bigger than expected
Child must be at least six years old
Symptoms begin before age ten
Symptoms are present for at least a year
Child has trouble functioning in more than one place (e.g., home, school and/or with friends)
What are the risk factors for a child with  DMDD?
Children with a history of chronic irritability are more likely to be diagnosed with disruptive mood dysregulation disorder. This includes children who from a very young age have struggled to deal with frustration or adapt to change without losing their temper.
Sometimes children with an earlier diagnosis of ADHD or anxiety can get an alternative or additional diagnosis of DMDD.
DMDD is thought to occur more often in boys than girls.
How is DMDD treated?
The treatment for DMDD will be individualized to the needs of the particular child and his or her family. It may include individual therapy, as well as work with the child's family and/or school. It may also include the use of medication to help address specific symptoms.
Parents of children with DMDD should learn as much as they can about the disorder. They should ask lots of questions about the risks and benefits of specific treatment options before deciding what is best for their child. If they have questions or concerns about the diagnosis or treatment alternatives, they should always feel free to get a second opinion.
Having a child with DMDD can be a challenging experience. Appropriate treatment for your child is important. However, it is also important to make sure you have the information, support and assistance you need.
Resources:
https://childmind.org/guide/guide-to-disruptive-mood-dysregulation-disorder/
https://www.aacap.org/aacap/Families_and_Youth/Facts_for_Families/Facts_for_Families_Pages/Disruptive_Mood_Dysregulation_Disorder_DMDD_110.aspx
https://psychnews.psychiatryonline.org/doi/full/10.1176/appi.pn.2015.8b11
https://www.nami.org/Blogs/NAMI-Blog/June-2018/Beyond-Growing-Pains-Children-and-Mood-Disorders
https://www.additudemag.com/disruptive-mood-dysregulation-disorder-and-adhd/
---
Spotlight Archive