Self-Advocates Speak for Themselves
---
Let's Talk: Conversations with The Arc of New Jersey Family Institute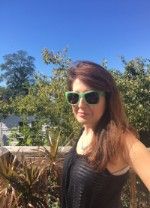 The Importance of Self-Advocacy in High School
Self-advocate Harlea Maria is 23 years old, attends college and volunteers in her spare time. Join Lisa Ford the Director of The Arc of New Jersey Family Institute about why self-advocacy is important in high school and how she advocates for herself.
A Student's Perspective on His College Experience
Nick attends the DREAM Program, at Mercer County Community College. Hear what he has to say about his experiences as a college students who happens to have a disability.
A Self-advocate's Perspective on Advocating for Himself
Self-advocate Stephen Coston talks with Family Institute Director Lisa Ford about why self-advocacy is important and how he advocates for himself in a number of areas in his life.
---
Blogs