Get Out The Vote 2017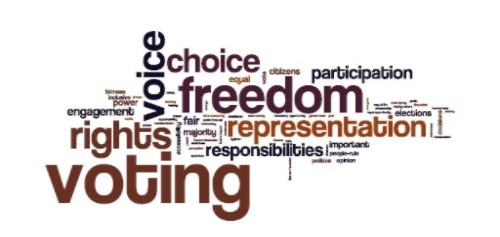 ---
Information About Voting
If you have questions about how to register to vote, the registration and voting process, and how to access information please take some time to review the below webinar.
---

---
Register to Vote
Voting is the simplest way to make your voice heard. If you would like to registered to vote please click the picture below.
You must register to vote by October 17, 2017 to participate in the November Election. Mail the registration form to your County Commissioner of Registration or Superintendent of Elections to register.

---
Get Out The Vote Guide 2017
New Jersey residents will make some very important decisions at the polls this year. The State will elect a new governor – for the first time in eight years - and 120 members to the State's Legislature. Of those 120 members, 40 will be Senators and 80 will be Assemblymen and Assemblywomen. In the next four years, the Governor and the Legislature will vote and take action on a number of bills and regulations that will greatly impact your life. That is why it's critical to understand the voting process and learn more about the candidates before you head to the polls on Election Day. The representatives you send to Trenton will decide on budgets and laws that will likely impact services and supports for people with I/DD. They will make choices on special education, health care, employment, transportation, and other services you and your loved ones rely on in the community.

Voting is a big responsibility. We hope this 2017 Get Out the Vote Guide helps you as you make your way to the polls. It includes key dates, instructions on registering to vote and information on where and how you can cast a ballot.
---
The Candidates Speak
The Arc of New Jersey reached out to the gubernatorial candidates running for office because we wanted to know more about where they stand on developmental disability issues.The two candidates for Governor are Phil Murphy (D) and Kim Guadagno (R). Both candidates were asked the same three questions. (Their responses are included in the downloadable Guide.) The questions are as follows:
Direct Support Professionals are the hands-on supports for people with I/DD living in the community but with an average starting salary of just $10.50 an hour, community providers are facing a hiring and retention crisis of these critically-important staff. What would you do as Governor to help stabilize this essential workforce that provides assistance to people with I/DD?
 
The Arc of New Jersey is a strong proponent of integrated living and full inclusion for people with I/DD. As Governor, what would you do ensure supports and services are maintained and enhanced so that people with I/DD can live integrated lives in the community throughout the State?
 
The service delivery system is in the midst of a shift to fee-for-service. This means instead of contracts, community providers will bill Medicaid directly for each service they provide. Rates for this shift were developed a number of years ago and by the time the new system is up and running, they are likely to need updating. As Governor, what will you do to ensure current rates are adequate and that the system keeps up with inflation so services can be delivered consistently and with a high level of quality?