Post-secondary (College) Go Bag
What You Need When You're Preparing to Transition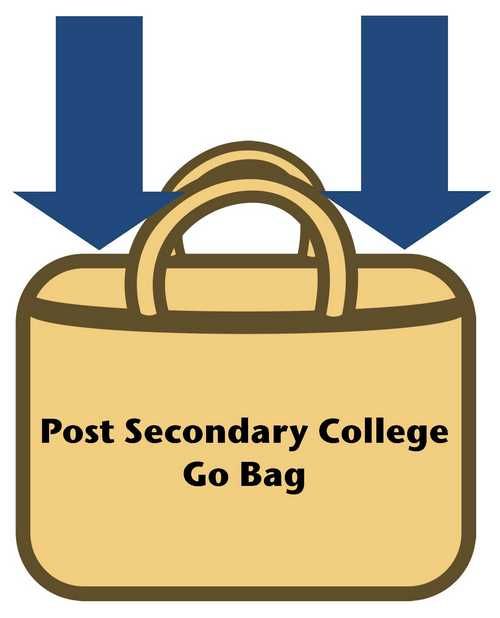 Why Go To College?
A college experience broadens a person's life! It gives a student many different opportunities, from navigating a new environment to meeting new people, and developing new relationships.
Transition Checklist
Transition from high school to college can be confusing. Become familiar with the different terminology and how services are delivered at both the high school and college level.
Preparing for Post-Secondary Life
Here you will find 20 powerful strategies to help prepare your child for inclusive Post-Secondary Education.
Programs vs. Support Programs
Know your options!
Programs
A list of college programs currently available in New Jersey for students with intellectual and developmental disabilities.
Funding
Here you will find a list of possible ways to finance college.
Links:
---
Go Bag Table of Contents