Achieving a Better Life Experience (ABLE) Accounts Go Bag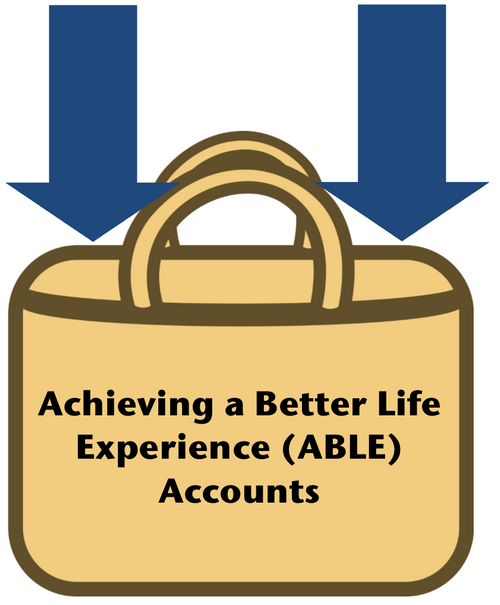 What Is the ABLE Act?
On December 21, 2014 the ABLE Act (Achieving a Better Life Experience) was signed into federal law by President Obama.
The ABLE Act allows individuals with disabilities and their families to save for long-term needs, via 529-style savings accounts, without jeopardizing an individual's eligibility for critical federal entitlement programs like Social Security Income (SSI) or Medicaid. Eligible expenses including, but are not limited to:
Education
Housing
Transportation
Employment training and support
Assistive technology
Personal support services
Health
Prevention and wellness
Financial management and administrative services
Legal fees
Funeral and burial expenses and basic living expenses
*Distribution for non-qualified expenditures will be subject to tax consequences and may affect eligibility for federal means- tested benefits.
The Arc of New Jersey and The Arc of the US have been strong supporters and advocates for the ABLE Act. We believe these accounts will serve as another tool families and individuals can use as they plan for the years ahead.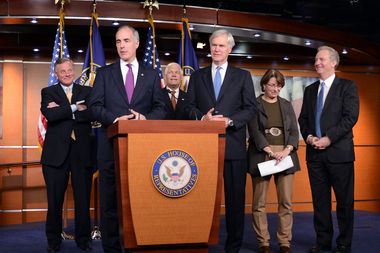 ---
Eligibility
Onset of disability was before the age of 26
 
If you meet this age criterion and are also already receiving benefits under SSI and/or SSDI, you are automatically eligible to establish an ABLE account.
                        or
If you are not a recipient of SSI and/or SSDI, but still meet the age of onset disability requirement, you could still be eligible to open an ABLE account if you meet Social Security's definition and criteria regarding significant functional limitations and receive a letter of certification from a licensed physician (MD or DO).
You do not have to be under the age of 26 to be eligible for an ABLE account. You can be over the age of 26, but the disabling condition must have occurred before your 26th birthday.
Benefits
Offering tax deferred growth potential that is tax free as long as withdrawals are used for qualified disability related expenses. For a list of qualifying expenses, click HERE.
Not affecting eligibility for SSI, Medicaid, and other public benefits as long as certain conditions are met
Account Information
The total annual contributions into an ABLE account by all contributors combined, including family, friends and the ABLE account owner themselves, for any given tax year is $15,000 (more for working individuals). The amount may be adjusted periodically to account for inflation. The total limit over time is subject to the individual state and their limit for education-related 529 savings accounts. Many states have set this limit at more than $300,000 per plan.

ABLE account holders who receive SSI benefits will continue to get their SSI check until their ABLE account goes over $100,000. Since the annual contribution limit to an ABLE account is $15,000 (more if you are working), it will take quite some time for ABLE account owners to accumulate enough savings to approach $100,000. Once an ABLE account exceeds $100,000, SSI will be suspended (not terminated) until the account balance falls back below the $100,000. Although SSI benefits may be suspended, Medicaid benefits remain intact.
**Medicaid Payback: Medicaid Payback Provision: If the designated beneficiary dies with assets remaining in the ABLE account, a Medicaid program in a state where the designated beneficiary received services can enforce a lien against the ABLE account. The lien would apply to services provided after the ABLE account was established.4 Some states have chosen, through legislation, to repeal this provision.
---
New Jersey Resources
NJ Able Account Paper Forms - Please note that most forms can be filled out and submitted online. This link is for those who wish to submit forms through traditional mail.
National Resources
Resources in Spanish
---
Able Accounts in the News
---
Fact Sheets
---
Webinars
---
Go Bag Table of Content