Siblings May be Eligible for Family Medical Leave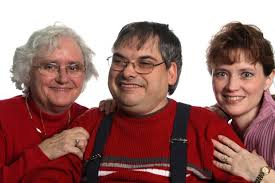 The Department of Labor (DOL) recently clarified when siblings may be eligible to take job-protected leave under the Family and Medical Leave Act (FMLA). The DOL now includes siblings among those eligible for FMLA job-protected leave under certain circumstances. The Arc joined other members of the Consortium for Citizens with Disabilities last year in advocating for the eligibility clarification. See the two updated Fact Sheets and a Frequently Asked Question (FAQ) document below:
Fact Sheet #28B: FMLA leave for birth, placement, bonding, or to care for a child with a serious health condition on the basis of an "in loco parentis" relationship.
Fact Sheet #28C: The definition of "parent" as it applies to an individual who stood in loco parentis to an employee for FMLA "eldercare" protections.
FAQ:  Miscellaneous Questions.
To file in New Jersey or for more information, visit: www.nj.gov/labor/fli/fliindex.html
The Sibling Leadership Network has also released a Fact Sheet on this topic, which can be found here.
---
Table of Content