Siblings May be Eligible for Family Medical Leave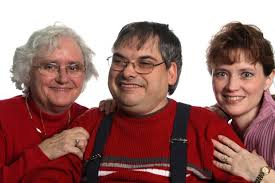 The Department of Labor (DOL) recently clarified when siblings may be eligible to take job-protected leave under the Family and Medical Leave Act (FMLA). The DOL now includes siblings among those eligible for FMLA job-protected leave under certain circumstances. The Arc joined other members of the Consortium for Citizens with Disabilities last year in advocating for the eligibility clarification. See the two updated Fact Sheets and a Frequently Asked Question (FAQ) document below:
Fact Sheet #28B: FMLA leave for birth, placement, bonding, or to care for a child with a serious health condition on the basis of an "in loco parentis" relationship.
Fact Sheet #28C: The definition of "parent" as it applies to an individual who stood in loco parentis to an employee for FMLA "eldercare" protections.
FAQ:  Miscellaneous Questions.
To file in New Jersey or for more information, visit: www.nj.gov/labor/fli/fliindex.html
The Sibling Leadership Network has also released a Fact Sheet on this topic, which can be found here.
---
What is the Family and Medical Leave Act?
The FMLA entitles eligible employees of covered employers to take unpaid, job-protected leave for specified family and medical reasons with continuation of group health insurance coverage under the same terms and conditions as if the employee had not taken leave. Eligible employees are entitled to:
Twelve workweeks of leave in a 12-month period for:

the birth of a child and to care for the newborn child within one year of birth;
the placement with the employee of a child for adoption or foster care and to care for the newly placed child within one year of placement;
to care for the employee's spouse, child, or parent who has a serious health condition;
a serious health condition that makes the employee unable to perform the essential functions of his or her job;
any qualifying exigency arising out of the fact that the employee's spouse, son, daughter, or parent is a covered military member on "covered active duty;" 
                                  or
Twenty-six workweeks of leave during a single 12-month period to care for a covered servicemember with a serious injury or illness if the eligible employee is the service member's spouse, son, daughter, parent, or next of kin (military caregiver leave).
---
Table of Content