Guardianship & Alternatives Options Go Bag
What You Need When You're Preparing For the Future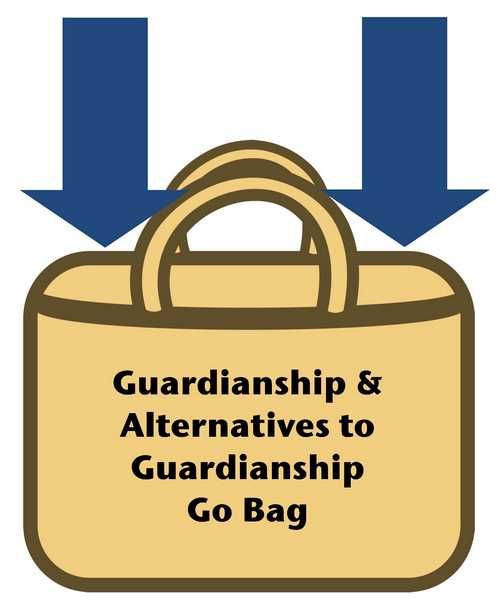 At 18, all individuals, including those with intellectual and developmental disabilities, reach the legal age of majority. This means that a parent can no longer make decisions legally on behalf of their children. Most people with intellectual and/or developmental disabilities can manage their own affairs with assistance and guidance from others, such as family and friends. If guardianship is necessary, it should be tailored to the person's needs.
Families considering guardianship should learn more about all the options before making a final decision. For additional information read The Arc of New Jersey Family Institute's: A Guide to Guardianship & Alternative Options For People with Intellectual and Developmental Disabilities and A Guide To Supported Decision-Making.
---
Pro Se
Pro se means "without a petitioning attorney". The proposed guardian represents himself or herself in court. Pro Se Forms and instructions can be found HERE.
---
Department of Human Services, Bureau of Guardianship Services (BGS)
Establishing guardianship is a legal process, and many families turn to the Bureau of Guardianship Services at the Department of Human Services for help with the process. BGS is responsible for processing and tracking guardianship actions for people served by the Division of Developmental Disabilities (DDD) who have been evaluated according to state law and determined to require a guardian. BGS is only able to serve individuals who have been determined by DDD, through its application process, to be eligible for its services.
Bureau of Guardianship - Fact Sheet
---
Resources:
---
Information on Supported Decision-Making
Supported Decision-Making is a way people can make their own decisions and stay in charge of their lives, while receiving any help they need to do so.
---
Go Bag Table of Content