What every family needs to know about Special Needs Trusts for individuals with Developmental Disabilities - PART TWO OF TWO
The Arc of New Jersey Family Institute is pleased to announce two webinars on the important topic of Special Needs Trusts:
Part one, Paul Prior, Esq. from Hinkle, Prior and Fischer discuss what a Special Needs Trust is and how trusts aren't all the same.
In part two, Maria Fischer, Esq. from Hinkle, Prior and Fischer will explain what families need to know about purchasing necessary items for their son/daughter with I/DD with money from the SNT. She will discuss which types of expenditures are allowable, and which are not, in accordance with NJ Medicaid rules and regulations. She will also explain the importance of keeping receipts for all expenditures from the SNT and what to do when the individual with I/DD needs an expensive item costing $5,000 or more.
Presented on February 3, 2020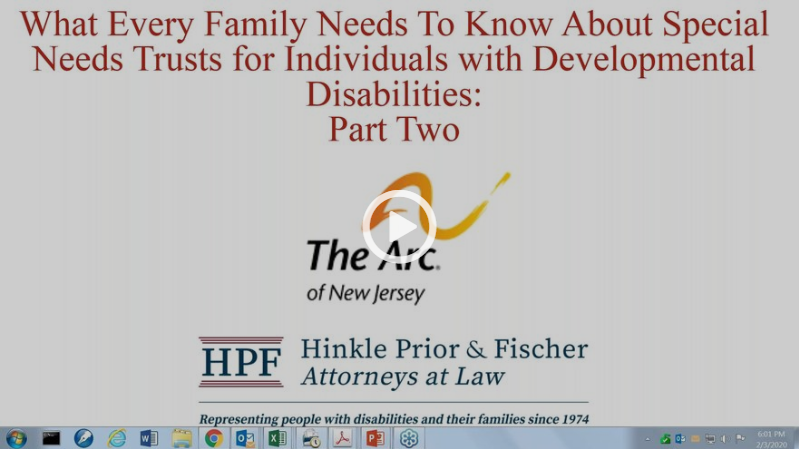 Resources