PCAST - Person-Centered Approaches in Schools and Transition: A Workshop for Families, Students and Educators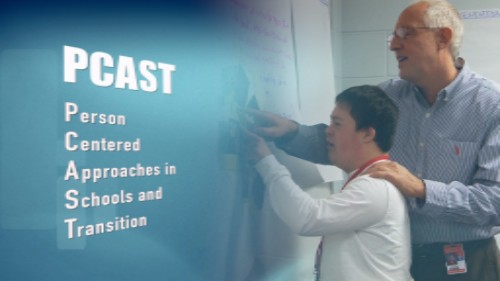 Tuesday, May 24, 2016, 6:30 pm - 8:30 pm (Essex)
Thursday, May 26, 2016, 6:30 pm - 8:30 pm (Mercer)
Tuesday, June 14, 2016, 6:30 pm - 8:30 pm (Gloucester)
Join The Arc of New Jersey Family Institute as we host 3 regional PCAST Workshops with Michael Steinbruck. 

Ensuring a student's IEP is person centered is a critical component in planning for a student's transition from school to adult life. During this hands-on workshop, participants will learn fundamental skills, tools and processes to implement person centered approaches in schools. These include methods for gathering, organizing and presenting person-centered information, and implementing strategies designed to improve post school outcomes for students. 

Presenter: Michael Steinbruck, MA is the PCAST Program Coordinator at The Boggs Center on Developmental Disabilities. 

This workshop is funded by the New Jersey Department of Education, Office of Special Education Programs.
---
Register
Click a box below to register. 
---
Learn more about Person Centered Approaches in Schools and Transition (PCAST)
Published on Mar 8, 2016
From the Rutgers / Boggs Center / Robert Wood Johnson website:
The New Jersey Department of Education (NJDOE), Office of Special Education Programs (OSEP), in partnership with The Boggs Center, conducts planning, development, and pilot activities aimed at promoting effective transitions for students with disabilities through the use of person-centered approaches. The Boggs Center provides expertise in these approaches to the critical process of planning for effective transitions from school to adult life, including employment and engaging with adult service systems. The project aims to identify strategies to positively impact post-school outcomes.