The Arc of New Jersey Family Institute Podcast Series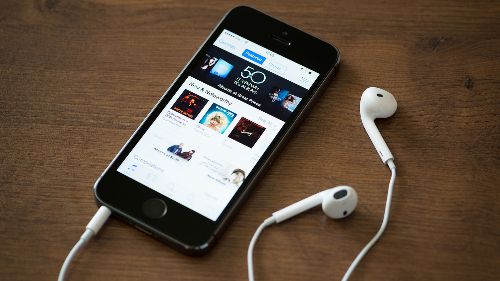 ---
Let's Talk: Conversations with The Arc of NJ Family Institute
In this podcast series, we speak with family members and self-advocates about their perspective on various programs and services available to them. This series also features conversations with providers and state agencies to learn more about their services and how to access them.
Interviews with Program and Services from Around the State
College Programs for Students with Intellectual and Developmental Disabilities
A Parent's Perspective on. . .
A Self-advocate's perspective on. . .
A Professional's Perspective on. . .
---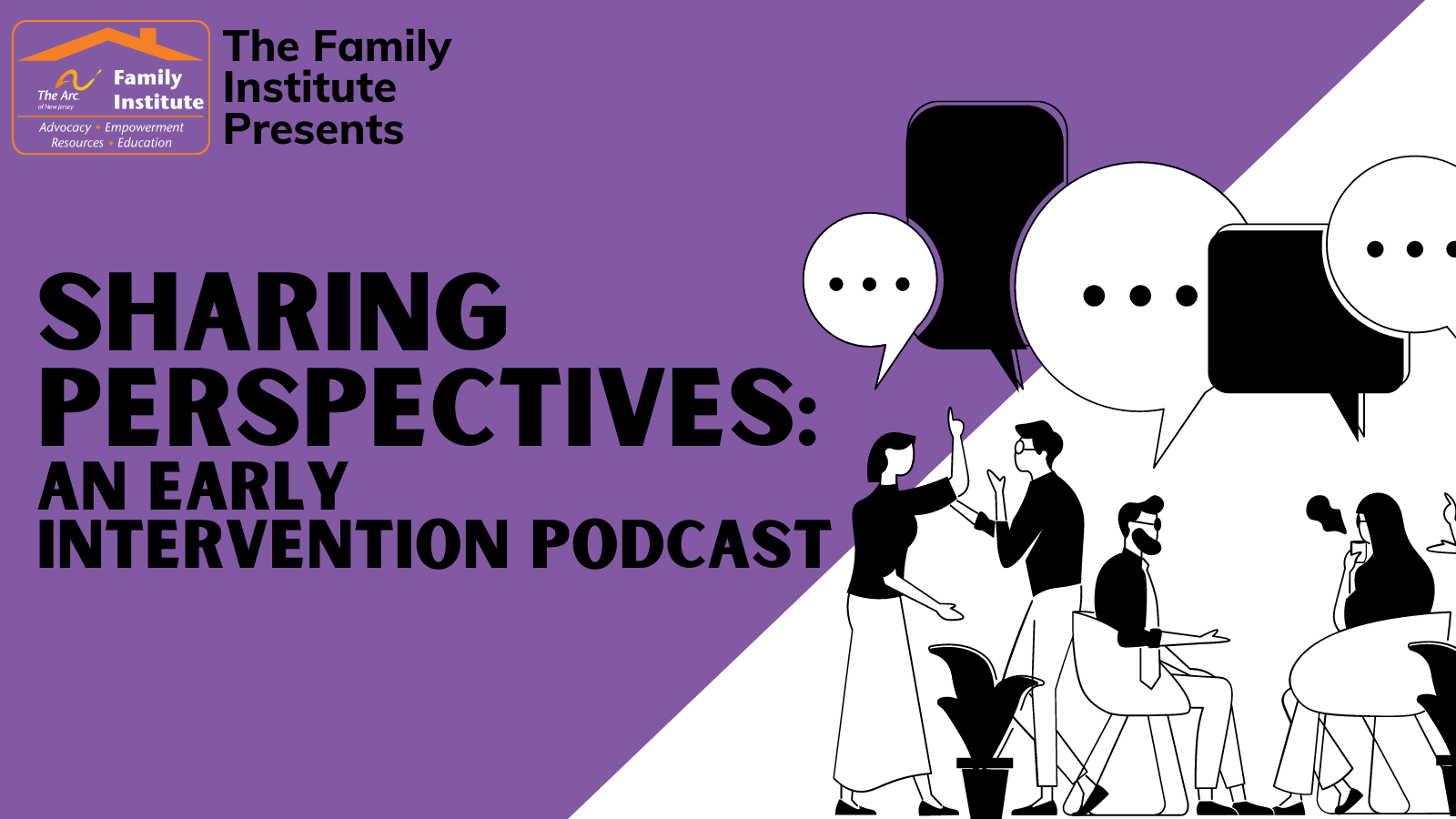 Sharing Perspectives is an interview-style podcast featuring Early Intervention practitioners, parents, provider agencies, and other professionals in the EI field. Each interview will consist of questions submitted by parents and professionals with the goal of providing clarity and awareness to Early Intervention services in New Jersey. This podcast provides the listener with a new way to obtain information surrounding EI, and encourages constructive conversations about particular topics. If you would like to submit a question to be asked on the podcast, feel free to contact Michael Pearson Jr. at mpearson@arcnj.org.
---
In My Words : A Sibling Podcast Series
This series aims to connect siblings and provide an understanding of the sibling experience. It features conversations with brothers and sisters of people with intellectual and developmental disabilities as they talk about their childhood and what life is like now as an adult sibling.
---
10 in 10 Podcast Series
This podcast series asks 10 questions in 10 minutes. It provides information on different services provided by The Arc of New Jersey and its local county chapters. In order to aid individuals and families in choosing a support coordination agency, this series also includes interviews with support coordination agencies throughout the state. 
Get to Know The Arc of New Jersey's Programs & Services
Get to Know a Support Coordination Agency
Counties Served: Atlantic, Burlington, Camden, Salem

Counties Served: Bergen, Essex, Hudson, Union

Counties Served: Bergen, Essex, Hudson, Middlesex, Monmouth, Morris, Passaic, Somerset, Sussex, Union

Counties served: Atlantic, Burlington, Camden, Cumberland, Gloucester, Monmouth, Ocean, Salem

Counties Served:  Bergen, Essex, Hudson, Union

Counties served: Bergen, Essex, Hudson, Middlesex, Passaic, Union

Counties served: Camden, Cape May, Cumberland, Gloucester, Ocean

Counties Served: Bergen, Essex, Mercer, Middlesex, Monmouth, Morris, Somerset, Union

Counties served: Atlantic, Burlington, Camden, Cumberland, Gloucester, Mercer, Salem

Counties served: Bergen, Essex, Middlesex, Morris, Passaic, Sussex, Union

Counties Served: Bergen, Essex, Hudson, Middlesex, Morris, Somerset, Union

Counties served: All counties except Union

Counties Served: Bergen, Hudson, Hunterdon, Morris, Passaic, Somerset, Sussex, Union, Warren

Counties served: Morris, Somerset, Sussex

Counties Served: Burlington, Cape May, and Gloucester

Counties served: All counties (Statewide)

Counties Served: Bergen, Burlington, Camden, Essex, Gloucester, Hudson, Hunterdon, Mercer, Middlesex, Monmouth, Morris, Ocean, Passaic, Somerset, Sussex, Union, Warren

Counties served: Bergen, Essex, Monmouth, Morris, Passaic

Counties served: Bergen, Essex, Hunterdon, Mercer, Middlesex, Monmouth, Morris, Passaic, Somerset, Sussex, Union

Counties Served: Bergen, Essex, Hudson, Morris, Passaic, Union

Counties Served: Bergen, Essex, Hudson, Hunterdon, Mercer, Middlesex, Morris, Passaic, Somerset, Sussex, Union, Warren

Counties Served: Bergen, Essex, Middlesex, Monmouth, Ocean, Passaic, Somerset, Sussex, Union

Counties served: Atlantic, Bergen, Burlington, Camden, Essex, Gloucester, Hudson, Hunterdon, Mercer, Middlesex, Morris, Monmouth, Ocean, Passaic, Salem, Somerset, Sussex, Union, Warren

Counties Served: Atlantic, Burlington, Camden, Cumberland, Essex, Gloucester, Hudson, Hunterdon, Mercer, Middlesex, Monmouth, Ocean, Somerset, Union

Counties Served: Bergen, Essex, Hudson, Hunterdon, Middlesex, Monmouth, Morris, Passaic, Somerset, Sussex, Union, Warren

Counties Served: All counties (Statewide)

Counties Served: Atlantic, Burlington, Cape May, Camden, Cumberland, Gloucester, Mercer, Monmouth, Ocean, Salem
Get to Know The Arc County Chapters