Facebook Live Events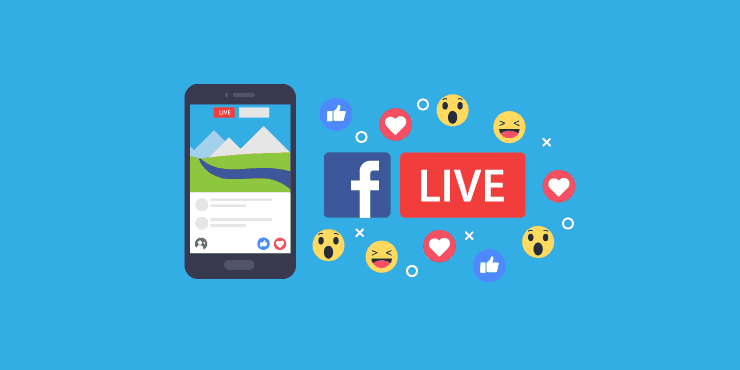 Join Us for the Following Facebook Live Events
Starting March 7th, 2022, catch a weekly brief update from Michael Pearson Jr. at 10 am on a topic or featured resource related to special education. Make sure to "Like" and "Follow" us on Facebook to receive a notice once we go live. For step-by-step directions on how to participate in our Facebook Live Events scroll down.
Dates:
March 7th

Topic: IEPs vs. 504 Plans

March 14th
March 28th

Topic: What is Compensatory Education?

April 4th

Topic: Assistive Tech in Class

April 18th

Topic: Least Restrictive Environment (LRE) and Types of Placement 

April 25th

Topic: IEP>Mediation>Due Process

May 2nd

​​​​​​​Topic: College Programs in NJ

May 9th

​​​​​​​Topic: DDD Services When an Individual is 21 and in School

May 16th

​​​​​​​Topic:18-21 Transition Programs 

May 23rd

​​​​​​​Topic: Highlights of the PRISE Guide

June 6th

​​​​​​​Topic: Facilitated IEP Service 

June 13th

​​​​​​​Topic: Accommodations and Modifications 

June 20th

​​​​​​​Topic: Visting our Webinar Archive 

June 27th

​​​​​​​Topic: Transition Checklist 

July 11th

​​​​​​​​​​​​​​Topic: Our IEP Go Bag 
---
What is a Facebook Live?
Facebook Live is a feature of Facebook that uses the camera on a computer or mobile device to broadcast real-time video to Facebook. Live broadcasters and viewers can interact in real time! If someone with whom you have a connection with on Facebook (such as a friend, page, group, or celebrity you're following) decides to broadcast live on Facebook, their video will appear in your news feed.
How to participate in a Facebook Live Event?
1. Before the event, go to The Arc of New Jersey Family Institute Facebook page.
2. To receive a notification whenever we begin a Live Event when using a computer or laptop:
Click on "Follow"
Check off "See First"
Check off "On (Highlight Posts)"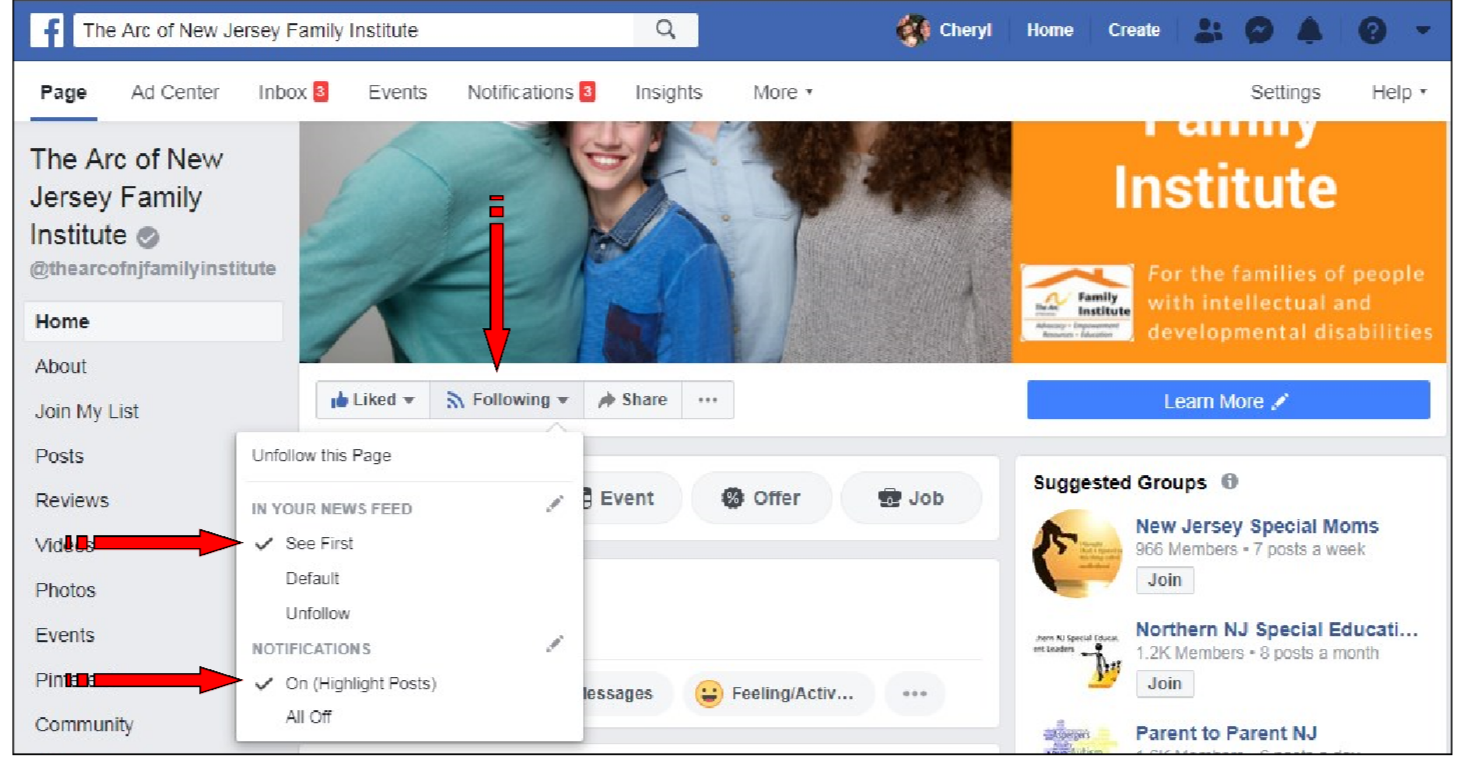 3. To receive a notification whenever we begin a Live Event when using a mobile device:
Step 1

Step 2

Step 3

Step 4
4. Once the Live Event begins you will receive a notice on Facebook that the event has begun. 
5. During the broadcast write comments and ask questions. Comments that you type will be visible to us and we'll be able to respond to them in real time.
6. Share a live feed with others. Tap or click the "Share" button to share the live broadcast with other people. 
7. Like what you're see? Show us with an emoji during the broadcast!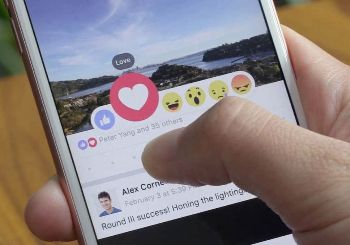 8. Find older live videos archived on our Facebook page.