Protect the Lifeline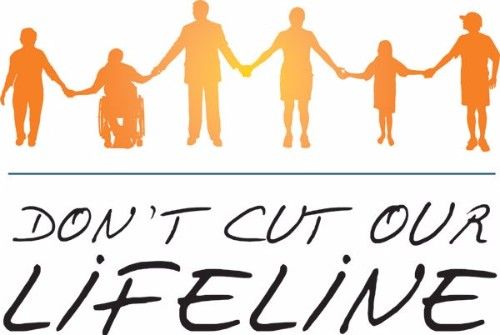 ---
Medicaid, the Affordable Care Act (ACA), Supplemental Security Income (SSI), Social Security, Medicare and civil rights laws like the Americans with Disabilities Act (ADA) are lifelines for people with I/DD and their families, providing benefits, supports, and civil rights protections that help make community living possible.
In 2017, The Arc calls on all advocates to join us in reaching out to the President and Congress to educate them on the importance of these lifelines and to urge them to preserve – not cut -- these essential programs and civil rights laws.

These federal programs provide the key to community living and inclusion for people with I/DD across the nation. Now more than ever, we must join together as a collective movement to ensure that our lifeline programs and civil rights are protected.
On this page, you'll find resources for education and advocacy. Check back often, as we'll be adding new tools throughout the year. 

---
Action Alerts
---
Fact Sheets on the Issues
---
Tools for Getting Involved
---
Letters From The Arc of New Jersey
---
In the News