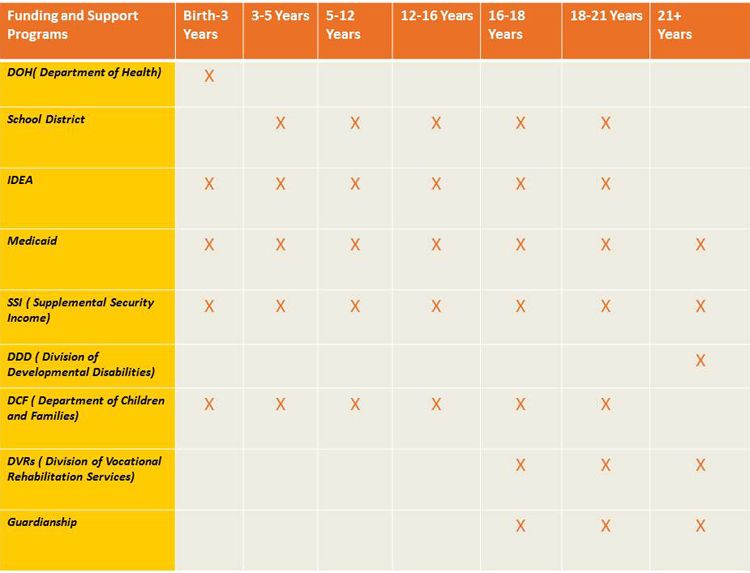 Who Do I Contact?
To be evaluated for eligibility to receive early intervention services contact the Department of Health, which implements New Jersey's statewide System of Services for infants and toddlers, birth to age three, with developmental delays or disabilities, and their families. The Statewide Toll Free Referral Number is 1-888-653-4463

What is Special Child Health Services?

Each of the State's 21 counties has a Special Child Health Services Case Management Unit jointly funded by SCHS and the county freeholders. SCHS Case Managers, with parental consent, work with the child's parents and the physician to evaluate an affected child's strengths and needs; and develops an individual service plan for the child and family. Medical, educational, developmental, social and economic needs of the child and family are targeted.

To be evaluated for eligibility, you need to submit a referral. A referral is a written request for an evaluation that is given to the school district when a child is suspected of having a disability and might need special education services. There are a few different individuals who can make a referral.
-Parents
-School Personnel
-Agencies concerned with the welfare of students, including the New Jersey Department of Education

If you believe that your child may have a disability, you may refer your child for an evaluation . You may contact the New Jersey Department of Special Education at 609-292-0147.

The Individuals with Disabilities Education Act (IDEA) was established by the government to ensure that children with disabilities have instruction that meets their unique needs. The IDEA is the federal law that requires public schools to provide a Free Appropriate Public Education to children with disabilities.