Making It Work Conference: Understanding Work Place Rights for People with Disabilities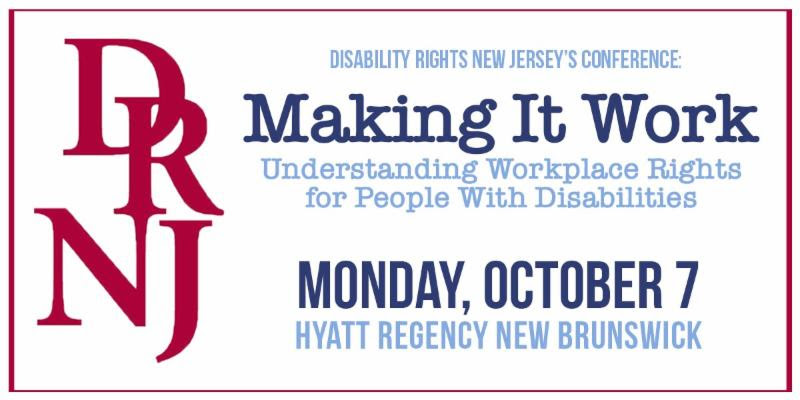 The conference is open to all individuals interested in learning more about employment inclusivity and will feature presentations, panels and workshops discussing topics such as:
ADA: Your Rights as an Employee with a Disability
Assistive Technology and Employment
Transition: Bridging the Systems from Childhood to Adulthood
How Work Impacts Benefits
Social Security Work Incentives
Also offered will be individual appointments with NJ Work Incentive Network personnel and DRNJ staff.
This conference provides a unique opportunity to learn about solutions to everyday problems regarding workplace rights for people with disabilities.
The conference is free to attend but registration is required.
Disability Rights New Jersey (DRNJ) is a private, non-profit, consumer-driven organization designated as New Jersey's protection and advocacy system for individuals with disabilities established to:
Advocate for and protect the human, civil and legal rights of citizens of NJ with disabilities.
Promote public awareness and acceptance of persons with disabilities as equally entitled members of society.
Advise and assist persons with disabilities, family members, attorneys and guardians in obtaining and protecting the rights of individuals with disabilities.
Provide education, training and technical assistance to persons with disabilities, family members, the agencies that serve them, attorneys, professional persons, courts and others regarding the rights of individuals with disabilities.