SCARC (The Arc of Sussex): Understanding SSI, SSDI and Medicaid Eligibility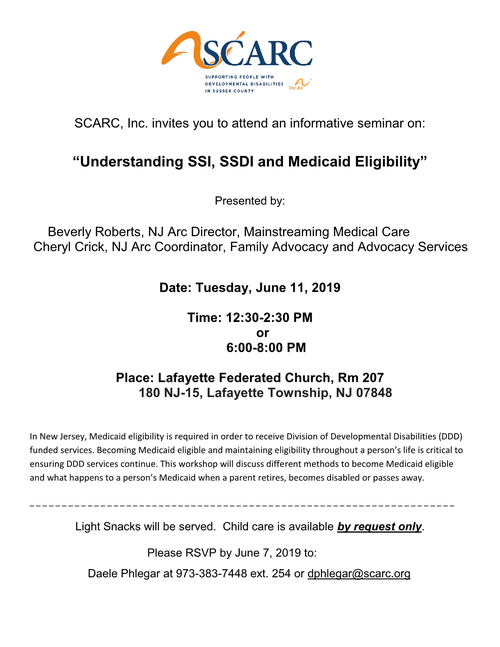 In New Jersey, Medicaid eligibility is required in order to receive Division of Developmental Disabilities (DDD) funded services. Becoming Medicaid eligible and maintaining eligibility throughout a person's life is critical to ensuring DDD services continue. This workshop will discuss different methods to become Medicaid eligible and what happens to a person's Medicaid when a parent retires, becomes disabled or passes away.
Light Snacks will be served. Child care is available by request only.