Saturday, September 16, 2017 10:00 am - 2:00 pm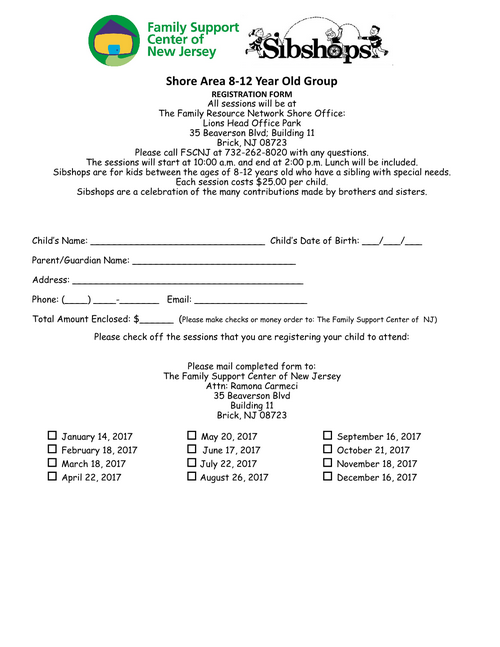 Location:
Lions Head Office Park, 35 Beaverson Blvd; Building 11, Brick, NJ 08723
Description:
Sibshops are a celebration of the many contributions made by brothers and sisters. Lunch will be included. Sibshops are for kids between the ages of 8-12 years old who have a sibling with special needs. Each session costs $25.00 per child.