Sibling Support Group (Basking Ridge)
Tuesday, June 20, 2017 6:00 pm - 7:00 pm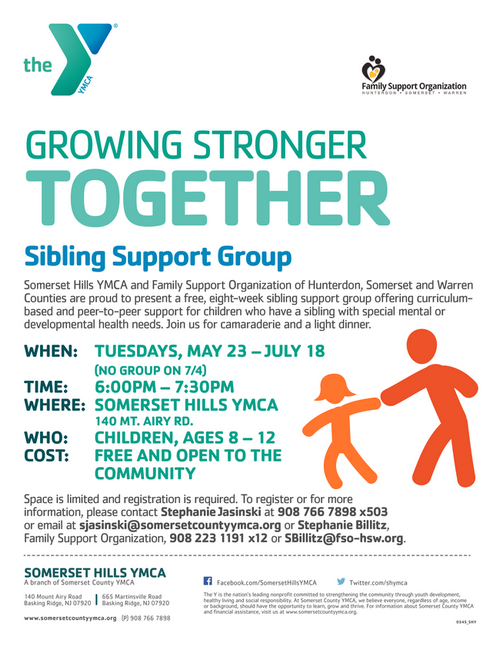 Location:
Somerset Hills YMCA, 140 Mt. Air Rd.
Description:
Family Support Organization and Somerset Hills YMCA are proud to present a free, 8-week sibling support group offering curriculum based and peer-to-peer support for children who have a sibling with special mental or developmental health needs. This group is for children ages 8-12.

Join us for camaraderie and a light dinner!